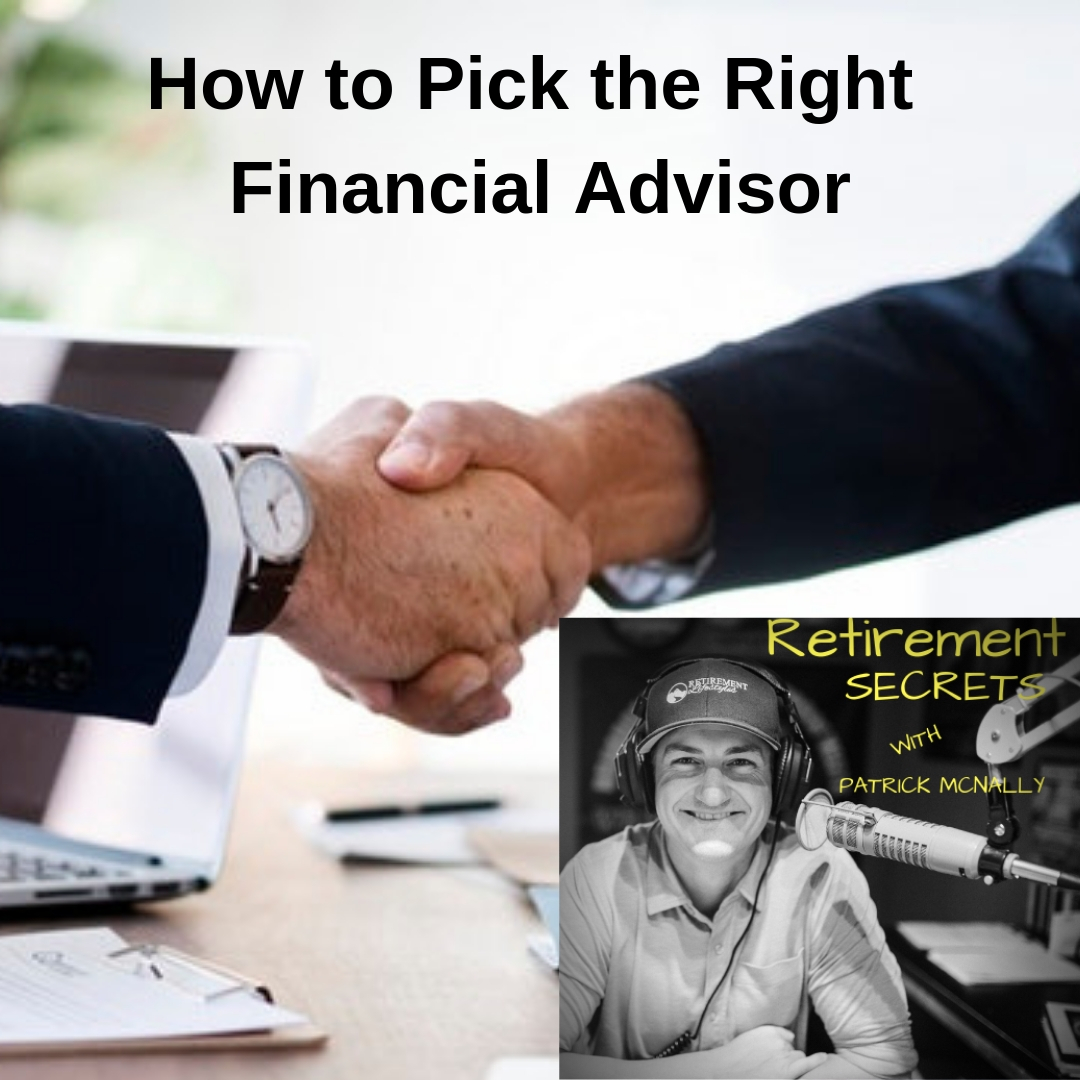 On today's episode Patrick will talk about the 3 different types of financial advisors and how to pick the best one to work with.
It can be really confusing and even intimidating to find the right financial advisor. And even if you think you found one... how do you know they are working in your best interest?
Patrick will break down the 3 different ways that advisors are compensated so you can know if you're working with someone who is unbiased or is just looking for the next sale.
Here's a couple of key points from the show:
Understand the difference between fee-based, fee-only and commissioned advisors

Work with a fiduciary (someone who puts your best interest before their own)

Don't be afraid to ask lot's of questions

Know ALL of the fees that are inside of your accounts... not just the advisors fee
FREE CHECKLIST DOWNLOAD; Grab your copy of "Questions to Ask Your Financial Advisor" by CLICKING HERE.
Schedule a FREE strategy call with Patrick TODAY! Visit www.TalkToPatrick.com
GO CLAIM YOUR FREE COPY OF PATRICK'S NEW BOOK "Retirement Planning 101" visit www.Retirement101Book.com
Connect with Patrick online through all of the social media links below:
Facebook: www.facebook.com/RetirementLifestylesAdvisors/
Instagram: www.instagram.com/retirement_lifestyles_advisors/
Twitter: www.twitter.com/thepmcnally
You can also find lots of resources at www.RetirementLifestylesAdvisors.com
Disclosures
Information presented is believed to be factual and up to date, but we do not guarantee its accuracy, and it should not be regarded as a complete analysis of the subjects discussed. All expressions of opinion reflect the judgment of the host on the date of publication and are subject to change.
All information is based on sources deemed to be reliable, but no warranty or guarantee is made as to its accuracy or completeness. Financial calculations are based on various assumptions that may never come to pass. All examples are hypothetical and are for illustrative purposes only. Charts, graphs, and references to market returns do not represent the performance achieved by Retirement Lifestyles Advisory Group or any of its advisory clients.
Content should not be construed as personalized investment advice, nor should it be interpreted as an offer to buy or sell any securities mentioned. A professional advisor should be consulted before implementing any of the strategies presented.
Past performance may not be indicative of future results. All investment strategies have the potential for profit or loss. Different types of investments involve varying degrees of risk, and there can be no assurance that any specific investment or strategy will be suitable or profitable for an investor. In addition, there can be no assurances that an investor's portfolio will match or outperform any particular benchmark. Asset allocation and diversification do not assure or guarantee better performance and cannot eliminate the risk of investment losses.
The social security, tax, legal, and estate planning information provided is general in nature. It should not be construed as legal or tax advice. Always consult an attorney or tax professional regarding your specific legal or tax situation. Retirement Lifestyles Advisory Group is not affiliated or endorsed by the Social Security Administration of the United States.
Case studies are for illustrative purposes only and should not be construed as testimonials. Every investor's situation is different, and goals may not always be achieved.
Retirement Lifestyles Advisory Group is registered as an investment advisor and only transacts business in states where it is properly registered or is excluded or exempted from registration requirements. Registration as an investment advisor does not constitute an endorsement of the firm by securities regulators, nor does it indicate that the advisor has attained a particular level of skill or ability.